MASSIMO & PANETTA, P.C. ARE THE WORLD LEADERS IN SCULPTRA LITIGATION
Massimo & Panetta, P.C. – Women's Advocates and sanofi-aventis' enemy (now also Valeant Aesthetics)

We take on the drug companies and win!
Sculptra Education
In my experience as an expert on Sculptra litigation, here is a list I have compiled of the major categories of side-effects. There are five types of known Sculptra side-effects that sanofi won't tell you about :
Papules and granulomas appearing in unwanted spots — often migratory
Solidifying masses that can be up to the size of a silver dollar or appear as if they are implants.
Adjuvent Arthritis or arthritis caused by foreign body substance.
Foreign Body masses – Can form around lymph nodes or appear like cancer
Immune Disease (although just about every patient injected shows signs of an autoimmune disease) with Floating material causing fatigue and silicone like side-effects due to the Poly-L-Lactic Acid.
digitally signed, Frank Panetta, Esq.
SCULPTRA – SANOFI – AVENTIS LAWYERS SEEK JUSTICE – MASSIMO & PANETTA, P.C.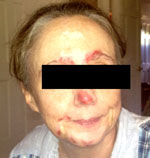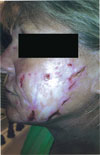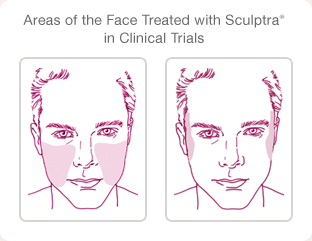 Sanofi – Aventis or Aventis Pharmaceutical victims, we can help you. We are making inroads and gathering evidence of deception, FDA violations and knowingly marketing a product that was both dangerous and toxic.
If you're looking to find people for moral support that have granulomas, papules, nodules, oozing acid, irritation and swelling, disfiguration, black pooling under your skin, confusion/disorientation, look no further. They are our clients and if you are here for support and for someone that will understand you, this is the right place. If you are looking for justice, likewise, we are the answer.
We at MASSIMO & PANETTA, P.C. The FDA found that Sanofi-Aventis or Aventis Pharmaceuticals hid the adverse side-effects from to get Sculptra approved for Once they had their foot in the proverbial FDA door, they put their billions ahead of your life. They did not care how many lives they ruined. They are everything wrong with the drug industry.
One doctor recently posted: "Sculptra belongs in the trash not your face" "In 2000, at the World Congress of Dermatology in Paris, Pierre Andre reported cystic, nodular, and granulomatous lesions when this agent was used in individuals with normal immune functioning (non-HIV+ patients). Additionally, long-term allergic reactions have since been described, which are very difficult to manage. In another report concerning its aesthetic use in 100 patients with normal immune functioning, 20% of the treated individuals experienced significant adverse reactions. Obviously, this product is not immunologically inert as the manufacturer stated. Foreign body granulomas are being seen with this agent in HIV-positive as well as immunocompetent patients. While the manufacturer as well as investigators claim this product produces neocollagenesis or new collagen this is not what is seen under the microscope. On biopsy one sees a severe immune reaction to the product."


Arnold W. Klein, MD
Beverly Hills Dermatologic Surgeon
Do not give up. Justice will be procured. We are angry. My name is Frank C. Panetta, Esq. I don't sleep and I won't sleep; that is, until the drug companies are accountable for the catastrophic injuries they cause. We are in the process of a battle….a war. Rest assured, the doctors and lawyer on our staff work towards our goal as if our own lives have been affected. That's because our clients become our family.
---
Affirmation in Opposition to Defendant Sanofi-Aventis' Order to Show Cause